Grand Rapids History Center
Grand Rapids History Center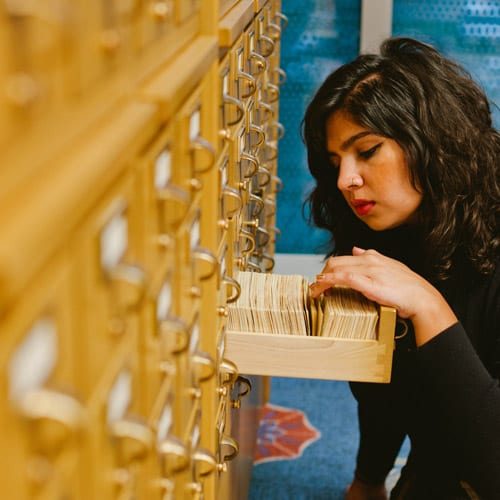 About
Discover the Grand Rapids History Center's collections on local and regional history, genealogy, and furniture design. Our unique material includes books, letters, scrapbooks, photographs, newspaper clippings, maps, and more.  
Learn more about your house, your family, a local business or organization, or your neighborhood by exploring our collections.
Questions? Contact us or visit our FAQ page.
Visit
The Grand Rapids History Center is located on Level 4 of the Main Library and is open during regular library hours.
Sep 21st | 7:00pm - 9:00pm

Oct 7th | 1:30pm - 3:00pm

Oct 28th | 5:00pm - 7:00pm

Roosevelt Park
Search for original letters, documents, photographs, and more relating to local people and organizations.
Discover books devoted to furniture history and design, and archives for local furniture companies.
Get in Touch
Our expert staff are ready to help you with your next research project, show you around, and answer your local history questions.
Looking for more ideas to continue your research? Check out our lists of additional resources.