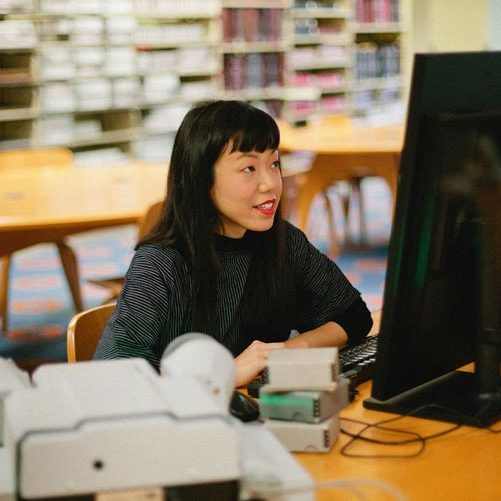 Explore the Past
Newspapers and magazines open up a window to the past and help us understand how people viewed their world. They are also a valuable tool for researching a wide range of topics, including family history, local history, property history, and more!
The Grand Rapids History Center's digitized newspapers can be searched online and our indexes page has helpful tools for our microfilm materials.
Web Resources
Newspaper and magazine resources available from other institutions
Library of Michigan Digital Resources
Available to Library of Michigan cardholders, this collection has many digitized newspapers, including the Grand Rapids Press, Detroit Free Press, Detroit News. There are also databases for Black and other ethnic newspapers. Library cards are free to all Michigan residents, apply here, opens a new window.
Lowell Ledger
Browse or search KDL's digital archive of The Lowell Ledger from 1870–2013.
The Michigan Tradesman
A weekly newspaper covering business news in Grand Rapids and beyond from 1883–1906. Provided by the Michigan State University Libraries).
Digital Michigan Newspaper Portal
Digital newspaper portal from the Clark Historical Library at Central Michigan University. Browse and search by year.
Chronicling America
Search and browse digital newspapers from around the country. Provided by the Library of Congress.