1000 Books Before Kindergarten
1000 Books Before Kindergarten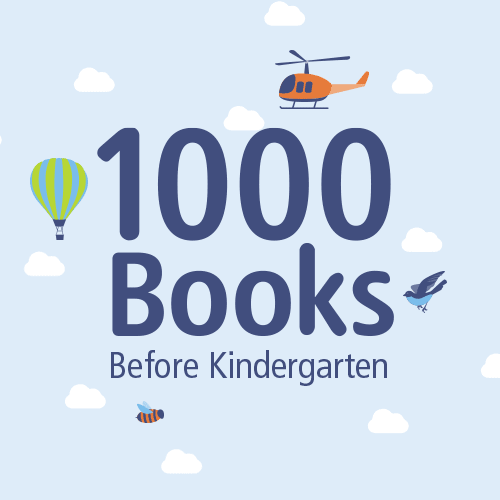 Prepare for flight!
The concept is simple, the rewards are priceless. Read a book (any book) to your newborn, infant, and/or toddler. The goal is to have read 1000 books (yes, you can repeat books) before your child starts kindergarten. It is not as hard as it sounds. If you read your child one book a night, you will have read 365 books in a year. That is 730 books in two years and 1,095 books in three years. If you consider that most children start kindergarten by the age of five years, you have more time than you think!
How the program works
Register at any Grand Rapids Public Library location. You will receive a reading log, a growth chart, and a list of book recommendations.
For each book you read, color in a circle on your reading log.
Each time you fill in 100 circles, come to the library for a small prize.
When you reach 1,000 books, you'll get a backpack for school!
The concept is simple: Read 1000 books (any books, including repeats) to your newborn, infant, and/or toddler before they start kindergarten
The concept is simple: Read 1000 books (any books, including repeats) to your newborn, infant, and/or toddler before they start kindergarten
The concept is simple: Read 1000 books (any books, including repeats) to your newborn, infant, and/or toddler before they start kindergarten